Keith Scott Smith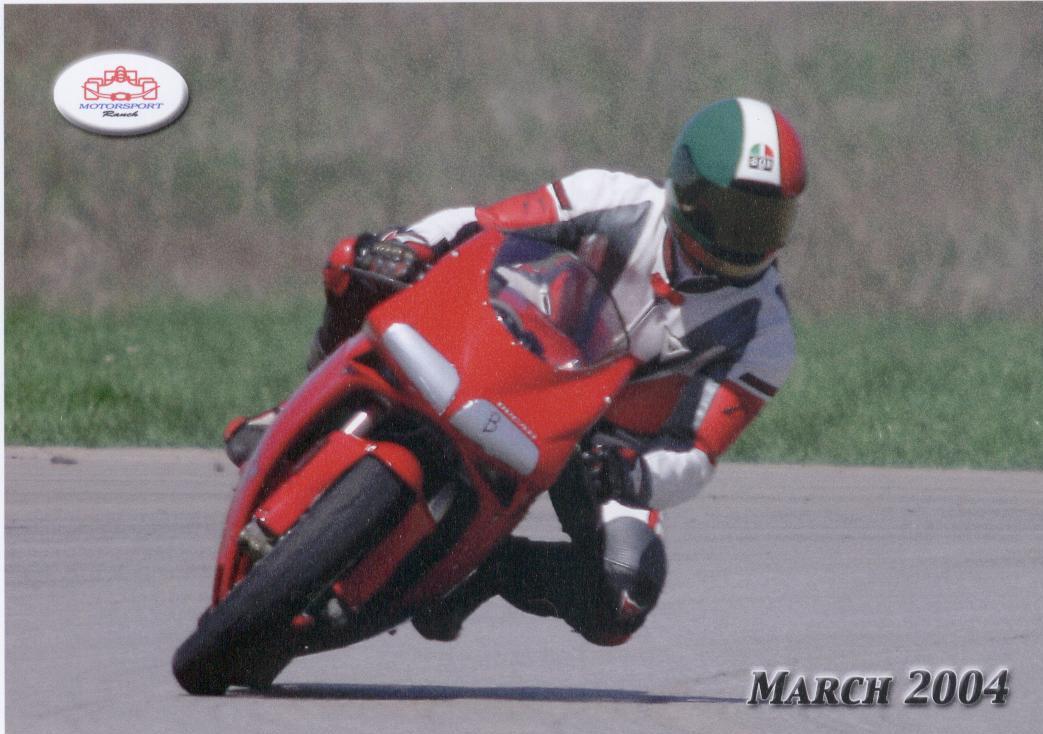 Co-owner GG Quad North America "Prior to becoming the North American importer of GG Quad, I ran a division of a specialty construction contracting firm. After the sale
f our company that built and installed high voltage power lines and fiber optics for the
electric utility industry, I began a search to become associated with my passionate
hobby of motorcycles."
What Keith says about himself..."I am an Electrical Engineer by education and a gear head by desire."
Keith's formal education includes an undergraduate BSEE degree (Electrical Engineering) from the University of Missouri-Rolla; advanced graduate work in Engineering at University of Colorado in Denver, Colorado as well as holding an MBA (Masters in Business Administration) from Farleigh-Dickenson University in Madison, New Jersey.
"I have always been fascinated with mechanics and engines." This passion and a need for speed has resulted in a 30 year love affair with motorcycles. Keith's discovery of the GG Quad prototype at Intermot several years ago was exciting and intrigued him so immensely that it was not long before a new friendship had begun with Walter Gruter, inventor of the GG Quad. After a visit to the GG Quad factory in Ballwil, Switzerland, Gruter and Smith found that even though they had been born with an ocean separating them, their minds had been billeted out the same piece of grey matter. This visit cemented Smiths desire to become involved personally with the GG Quad and Gruter and Gut Motorraad technik. Smith is the exclusive contact for GG Quad in North America.
"I love all types of bikes and own BMW's, Ducati's, Suzuki's, Yamaha's, a KTM and a Katana as well as several my wife doesn't even know about!" Keith raced road bikes for several seasons at Second Creek Raceway in Denver, Colorado. As in most sports, he found the difference between a recreational Sunday ride, albeit a sporty one ride around Marcus Dairy, paled when in the company of a somewhat younger and much track savvy group of riders. Smith says about his experience "They were a great group of guys even though I was humbled greatly!"
"My commitment in life is to strive to put God first, others second and myself last." Keith is not a boring guy. He is always on the go with a love for the outdoors and the sport of a new challenge. He loves sport bikes, trail bikes, hunts birds & elk, and flying airplanes. One of Keith's newer adventures is to trail-ride all year to train for one big week of dirt biking at the Colorado 500. www.colorado500.org. The whole family shares a love for the outdoors and enjoys the family dirt bike rides. "My wife, a nurse usually mans the sag wagon. It is a sport that keeps us together." "Please let me know about anything that I can do to make your GG Quad experience one of excellence and high quality fun."
Keith
Ray Donaldson
Technical Director
GG Quad North America

Ray joins Team GG Quad North America with a wealth of motorcycle experience to his credit. He has been involved in most aspects of retailing cycles as well as being a highly trained mechanic. Ray served our country in the U.S. Army from 1971 to 1974. After owning his own motorcycle repair business, Ray's Motorcycle Service for a number of years, Ray has come on board with GG Quad North America. Ray is highly skilled in all areas of mechanical and technical aspects of the GG Quad. Ray spent three intensive weeks of training on location at the GG-Technik Factory in Balwil, Switzerland and in Germany training with the GG-Technik's lead Service Technician, Rolfe. As the North American Technical Director, Ray is completely able to explain any detail of our GG Quad and its components. If Ray is not on the road delivering new GG Quads to customers, he can be found at the GG Quad "shop" here in Dallas assembling GG Quads to sell to you! To contact Ray email him Ray@Quad-USA.com